With the rollout of the improved and expanded HubSpot Service Hub in the beginning of 2022, we can now say with confidence that it represents a solid foundation on which to build the service functions of your mid-market or small business.

As a stand-alone application, thinking just in terms of functionality, HubSpot's Service Hub has a lot of stiff competition in the Service Management Software segment. Think of Jira, Netsuite, Servicenow, Cherwell, Oracle, and Serviceaid etc.

The big difference? Instead of naming individual functionalities I would say it's the approach. HubSpot's huge differentiated value add comes in a few distinct ways so let's look at some of the differences and start from the beginning.
Reduce Friction Between All Customer Facing Teams
Remember, HubSpot seeks to reduce friction between all customer facing teams. This means that alignment, transparency and a shared working space are fundamental aspects of an ecosystem designed to cater to prospects and customers through their entire lifecycle or Buyer's Journey. Forget disparate functions each operating in their own cosmos: The handover of sales qualified prospects from Marketing to Sales is now streamlined, sales reps receive signals from Customer Service etc. to quickly identify relevant upsell / cross-sell opportunities etc.

Today's Customer Experience Management also requires that customer facing teams have a single source of truth and it is here that HubSpot has what is essentially a competitive advantage: Everything in HubSpot is built around a single CRM which ties together the various Hubs, i.e. Marketing Hub, Sales Hub, Service Hub, Operations Hub and even CMS.
HubSpot CRM & Automation
The connectedness doesn't end there: With HubSpot's strong heritage of automation, Customer Service can now automate a host of activities and align service programs with marketing campaigns and sales outreaches. All this in a famously easy to use interface and authentic omni-channel environment makes HubSpot Service Hub a really strong choice for any mid-market or small business.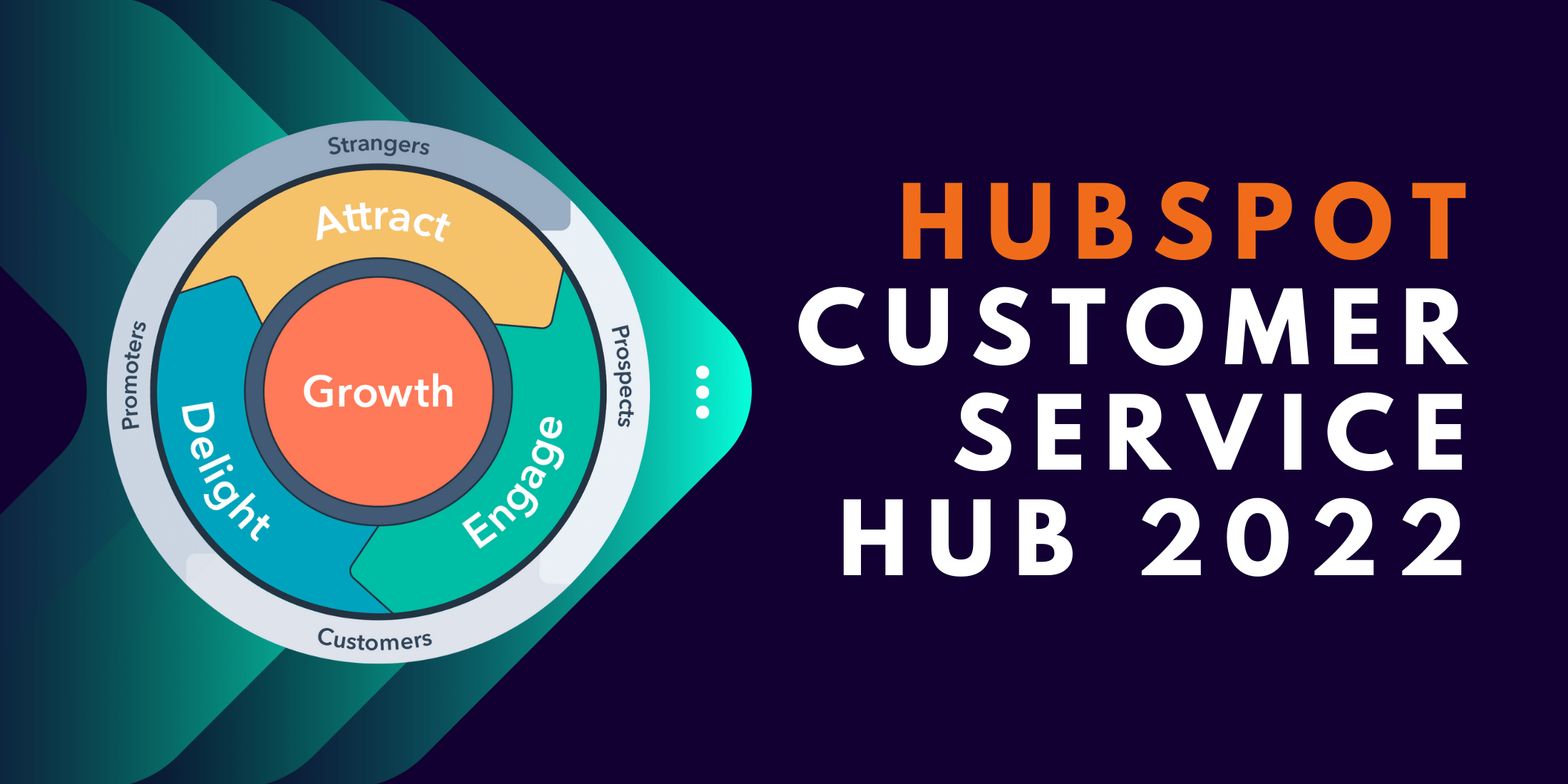 The New Service Hub Is Built On 3 Pillars
1. The Help Desk
• Inbox
• Agent Presence
• Conversation Forwarding
• Knowledge Base
• NEW Customer Portal
• NEW Custom Views, in Shared Inbox
• NEW Mobile Inbox

2. Omni-channel service
• Chat Bots
• FB Messenger
• In App Chat
• Conversation Intelligence
• NEW Inbound Calling Beta
• NEW Post Chat Feedback

3. Fully Integrated CRM & Automation
• Ticket Pipelines
• Ticket Automation
• Customer Feedback Surveys
• NEW Custom Surveys
• NEW SLAs
• NEW Service Analytics


HubSpot CRM now for Customer Service
Looking for a way enhance your company's ability to serve potential, new and existing customers – in a way that adds differentiated value and grows sales? Have a look at HubSpot Service Hub and turn to a proficient HubSpot Partner Agency for more information.

Checkout HubSpot pricing for Service Hub and again ask us, for example, on potential savings and what You may need to get started!


---
HubSpot Annual State of Service in 2022
In 2021 service leading companies reported that customer expectations were at an all time high. HubSpot has surveyed over 1400 customer service leaders globally as well as 231 businesses in the UK. What can your business do in order to deliver on these increasing demands? Download HubSpot's survey here.